Our BioTech Health X CEO Series continues with an exclusive interview with Dr. Emil Tsai of SyneuRx. Today he is here to discuss the background and foundation of SyneuRx, how COVID-19 affected the business along with what is ahead for the company.
About SyneuRx
SyneuRx International (TPEX:6575) is a clinical-stage biotechnology firm that focuses on the creation of new types of medications for COVID-19 and numerous major central nervous system (CNS) disease states.
The company focuses on the development of new medicines to treat neurologic and cognitive diseases. SyneuRx was founded in 2013 to bring change-making pharmaceuticals to market with a strong, promising pipeline of seven investigational drugs for central nervous system (CNS) disorders and two for COVID-19 – eight of which are presently in phase 2 and phase 3 clinical trials with the US Food and Drug Administration.
SyneuRx strives to employ a scientific and humane methodology in its research to develop accessible treatments that are safe and effective for patients fighting various disorders, including but not limited to schizophrenia, dementia, depression, as well as COVID-19, and other RNA-encoded viruses.
SyneuRx's two novel CNS therapeutics have each received Breakthrough Therapy Designations and Orphan Drug Designations from the FDA, demonstrating its dedication to taking a safety-first approach with its research and development by focusing on well-established lead compounds as well as natural sources and plant extracts for treating or preventing illness.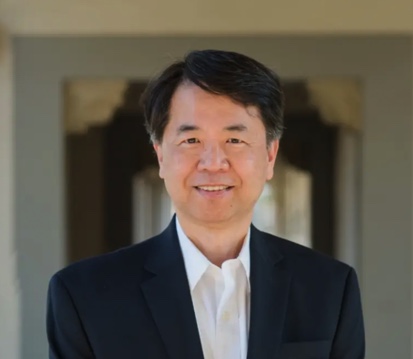 About CEO Guochuan Emil Tsai, MD, Ph.D, MAS
Guochuan Emil Tsai, MD, Ph.D, MAS is an accomplished scientist, professor at the UCLA School of Medicine, and founder of SyneuRx. His company focuses on developing new drugs for COVID-19, as well as multiple major central nervous system disorders. Within his field of expertise are neuropsychiatry, molecular neuroscience, gene-targeting and neurobehavioral studies.
Dr. Tsai and his team focus on finding new ways to treat disorders of the Central Nervous System. Through their research, they have found several potentially beneficial drug targets for mental illness that could improve patients' symptoms and quality of life. They have also discovered that NMDA therapeutics may be effective for populations who do not respond well to current treatments.
The NMDA receptor is responsible for memory and cognition, which explains why it can improve conditions like schizophrenia, depression, obsessive-compulsive disorder, attention deficit hyperactivity disorder, mild cognitive impairment, Parkinson's disease and dementia.
Dr. Emil Tsai discovered that NMDA receptors can be enhanced to treat central nervous system disorders, leading to new neurological treatments currently under development and clinical trials at SyneuRx.
As a college professor, Dr. Tsai teaches neuroscience and psychiatry at UCLA and serves as a professor-in-residence in the Department of Psychiatry and Behavioral Sciences at the David Geffen School of Medicine, University of California, Los Angeles (UCLA).
Dr. Tsai has always been passionate about helping others and bettering the world around her. Before founding SyneuRx, he worked as a Diplomate in Psychiatry for the American Board of Psychiatry and Neurology, Assistant Professor in the Department of Psychiatry at Harvard Medical School, and Resident in Pediatrics, Psychiatry, and Child & Adolescent Psychiatry at Massachusetts General Hospital & McLean hospitals.
Dr. Tsai has won numerous awards for his contributions to mental health and neuroscience, including Laughlin Fellow, American College of Psychiatrists; Maida Solomon Award, Harvard Medical School Department of Psychiatry; Kemp Fund Award for Research Development in Psychobiological Psychiatry; and US FDA Breakthrough Therapy Designation. He has published more than 100 journal articles.
Dr. Tsai earned his Ph.D. at Johns Hopkins School of Medicine, Department of Neuroscience along with this MAS from the Johns Hopkins University, Carey Business School, and his MD from National Yang-Ming Medical College, Taipei, Taiwan.
Can you please introduce yourself and tell us more about SyneuRx as a global biotech company that is pioneering revolutionary medical solutions?
I am the founder and chief executive officer of SyneuRx, a fast-growing global biotech company focused on the research and development of safe, effective, and accessible breakthrough therapies for patients suffering from disorders such as schizophrenia, dementia, depression, as well as H1N1 influenza and COVID-19.
Some of our key accomplishments include receiving Breakthrough Therapy Designations and Orphan Drug Designations from the U.S. Food and Drug Administration (FDA) for two of our novel CNS therapeutics.
We are passionate about solving global health issues by infusing a humanistic approach into everything we do, so in February 2020 my team and I decided to apply our extensive R&D experience with CNS therapeutics toward R&D for COVID-19 antivirals in an effort to help develop a safe, effective, and accessible treatment that would prevent the progression and transmission of the disease.
As of today, our antivirals are making tremendous progress. Support for research on antiviral pills stems from my own experience fighting to fill the void in safe and effective behavioral health therapies.
We currently have a robust, promising pipeline of seven investigational drugs for CNS disorders and two for COVID-19 – eight treatments are currently in phase 2 and phase 3 clinical trials with the FDA. We look forward to sharing topline details on FDA approvals of our investigational drugs as more information becomes available.
In addition, SyneuRx focuses its research on natural compounds and well-established medicinal sources. Unlike other COVID-19 antiviral drugs on the market, Pentarlandir® stops COVID-19 in two different ways. First, it acts as a protease inhibitor and then it acts as a TMPRSS2 inhibitor thereby preventing the virus from infecting and entering human cells in the first place.
What also sets Pentarlandir apart from the other COVID-19 antivirals on the market is the fact that its single chemical component is extracted from a natural source – a willow tree native to Eastern China.
The medicinal attributes of willows have been used for centuries. Actually, the main ingredient from modern synthetic aspirin comes from willow bark, and has been in medical use for millennia to relieve pain and reduce fever. The botanic source has been mentioned in pharmacopedia dating back to many ancient civilizations.
More than 2,000 year ago, both Chinese and Greek civilizations employed willow bark for medical use, and the Chinese also used poplar bark and willow shoots to treat rheumatic fever, colds, hemorrhages, and goiter.
SyneuRx was founded in 2013 with the goal of using scientific breakthroughs to develop novel CNS drugs for patients suffering from severe mental/behavioral health issues. Can you elaborate on how the multi-national team located in both the US and Taiwan, are able to work together and collaborate for success?
SyneuRx's East Asian headquarters is in Taiwan and the company is publicly traded on the Taiwan Stock Exchange. The company's U.S. headquarters is in Torrance, Calif.
We aim to design all of our drug therapies to be safe, environmentally-friendly to manufacture, and accessible to people worldwide. Developing and bringing new therapies that improve health and quality of life for patients around the world requires many experts.
The industry has been witnessing an expansion into the potential of emerging markets that, in the longer term, allows for increased global R&D capacity and could lead to more scientific breakthroughs that would benefit everyone. We continue to find great success with localized operations in the attractive Taiwan market, while also maintaining a significant presence in the United States.
How did the global COVID-19 pandemic affect your operations and change the company focus?
Our clinical development was indeed negatively affected, particularly in terms of clinical trial recruitment. Yet, there was an understanding that COVID-19 was an event of such catastrophic proportions, that it was deeply necessary to realign our goals to address the current moment. With that understanding, the interruption allotted us the time and resources to repurpose some of our existing drug candidates for COVID-19.
It should be noted that the compound that we developed is not only for the novel coronavirus: we have repurposed it to also address influenza strains. This double protection was in response to the possibility of a Twindemic: namely, a highly infectious influenza virus surging in tandem with COVID-19.
We just witnessed this phenomenon recently in Australia. A recent report from the country's Department of Health and Aged Care has revealed that Australia just experienced the worst flu season of the last five years as COVID-19 safety measures have relaxed.
Thus, we know what we are up against in this pandemic. By addressing both coronavirus and influenza, the goal is to protect the population where both are simultaneously circulating.
Thank you, we're quite pleased with positive results. Due to our presence in both Taiwan and the U.S., the next steps will vary based on location. For the novel chemical drug in the U.S., we are entering into the phase 3 study.
Meanwhile, in Asia, we are promoting the development of the oral antiviral and highlighting its link to proprietary Chinese medicine. Due to Pentarlandir's connection to traditional Chinese medicine, a phase 3 clinical trial is not required in Asia. This means we can effectively expedite the process of reaching customers who are in need in Asia.
This process of expediting walks in tandem with SyneuRx's human-health focus. We believe COVID-19 is a serious threat to humanity, thus we are approaching multiple avenues to connect Pentarlandir to patients.
Outside of COVID-19, you have several early and late phase clinical trials currently in progress for multiple indications globally. What updates do you see upcoming for schizophrenia, dementia, depression?
For schizophrenia, we are entering into a Phase 3 study for NaBen®. This is SyneuRx's investigational therapy for adolescent schizophrenia (SND11), refractory schizophrenia (SND12), and adult schizophrenia (SND13).
Our goal is to test the safety and efficiency of Naben as an add-on therapy for the previously mentioned forms of schizophrenia. Once we receive the interim analysis, we will know whether or not to expand the study to a larger population.
For dementia and depression, we have clinical trials expected to be launched in the near future. Our present goal is to adopt the same approach with Chinese proprietary medicine or health supplements. We plan on using this method in tandem with our technology and science platform to connect sooner to larger populations in need.
Where do you see SyneuRx in the next 5 years?
In the next five years, I see us having multiple safe and efficient therapeutic tools, whether they are living with mental health ailments or battling infectious diseases.
We intend to move forward with our human-health focus, leaning towards mental health parity through developing potential treatments for schizophrenia, dementia, and depression.
In terms of COVID-19, I see us addressing this pandemic through a variety of tools, be it traditional Chinese medicines, FDA-approved chemical drugs, or regional-dependent health supplements.
As we forge ahead, we want to always meet these important health issues head on and with an efficient development process. Our goal is to bypass, when it is scientifically sound to do so, the sometimes decade-long delay or billion dollar cost chasm to develop new therapies.
Thus, as SyneuRx grows, we intend on prioritizing safety and efficiency to meet the challenges of the future.