About Cel-Sci Corporation
Cel-Sci Corporation is a publicly traded biotechnology business which develops, manufactures, and markets treatments focused on the prevention and therapy of cancer. The organization has created Multikine, which is a therapeutic treatment for head and neck cancers.
Multikine is a novel protein-based therapeutic that stimulates the innate immune system to fight cancer. It is composed of a mixture of cytokines that have been shown to activate innate immune cells including macrophages, natural killer cells, and dendritic cells. Multikine has been studied as being a more natural and less toxic therapy than chemotherapy or radiation.
Mr. Geert Kersten, CEO of Cel-Sci Corporation recently answered a few of our questions and helped highlight the work the company is doing.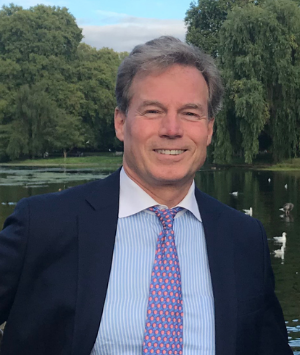 What is Multikine Cancer Immunotherapy?
Their lead drug is Multikine (Leukocyte Interleukin), an immunotherapeutic designed to act as the very first treatment of patients with squamous cell carcinoma of the head and neck.
The investigational cancer immunotherapy drug is composed of 14 natural human cytokines. A cytokine is part of the body's immune system regulations that include interferons, chemokines, interleukins and colony stimulating factors. These various elements make up part of the body's overall natural mix of internal defense systems that help to fight viruses, cancer and other diseases.
The objective of Multikine is to boost the body's immune system before Standard of Care ("SOC"). Multikine is given immediately after diagnosis, before surgery and radiation have damaged the immune system. The Phase III clinical trial required the company to wait for at least 298 events (deaths) to determine a survival benefit. The last patient was enrolled in September 2016 and the study analysis was completed in June 2021.
The idea of Multikine is that the immune system must be activated to fight a tumor before the usual first treatments have destroyed the immune system. It is used right after diagnosis, before surgery, etc. Multikine has been tested in many studies, including a 10-year Phase 3 clinical trial, which showed great success in extending lives of cancer patients with no safety issues.
A mass produced biological product, Multikine is manufactured from Source Leukocytes, a current FDA licensed product, utilizing a proprietary process following all Good Manufacturing Practice (GMP) requirements. Cel-Sci has been expanding their manufacturing facility capabilities which Mr. Kersten expands on in this interview as the company prepares for FDA approval and executing the company's go-to market plan.
Multikine Phase 3 Clinical Trial
Cel-Sci recently completed what has to-date been the largest and most successful Phase 3 clinical trial study in the world for the treatment of head and neck cancer. Patients in the treatment arm receiving only Multikine with surgery and radiation therapy as their Standard of Care (SOC) showed significant positive benefits and it is this data that is expected to propel Multikine's FDA approval.
Cel-Sci Treatment Arm Data & Analysis
The release of the data for the Phase 3 Multikine study showed that Multikine was very successful in increasing overall survival in the treatment arm that was given Multikine followed by surgery and radiation. When chemotherapy was added in the other treatment arm, the chemotherapy destroyed the Multikine immune system benefit. Since the standard of care treatments have two different treatment arms, radiation or chemoradiation, following surgery, the study was designed in advance to analyze these 2 treatment arms separately.
We asked Mr. Kersten to elaborate more on the company's vision to plan ahead for that.
Multikine Phase 3 Study Takeaway #1
It takes longer to produce a survival benefit from cancer immunotherapy than was initially believed. The survival benefit at 3 years was about 5%, but at 5 years it was 14.1% (difference between 48.6% and 62.7% survival) in the Phase 3 study.
Multikine Phase 3 Study Takeaway #2
We now have proof that chemotherapy destroys an immune response and we have to reassess all the studies involving immunotherapy and chemotherapy.
With increased survival benefits we see increased lifespan, and in the end as patients, family members and friends truly all we care about is living.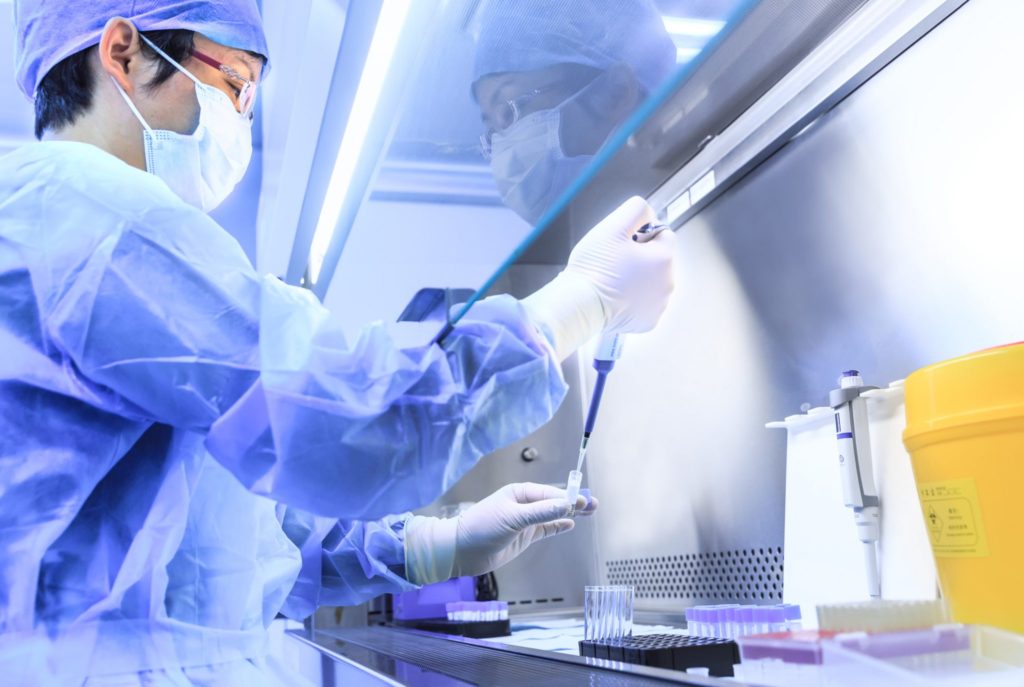 Some people have said that the data is reliant on a subgroup analysis, which, by the way, is permitted as long as you follow the rules, however CEL-SCI is seeking approval for a treatment arm established by the standard of care requirements. At no point in time did CEL-SCI select certain patients from a treatment arm. Patients either get radiation or get chemo-radiation after surgery. This SOC makes it important to measure how each of those treatments are working because it's all part of the comparison.
This is why Cel-Sci designed this into their protocol, and it is a key thing to highlight as it's pre-specified that the company analyzes the individual group. Being pre-specified is requirement number one for being allowed to use it with the FDA. Requirement number two is that the actual analysis of the pre-specified groups must be done prior to being unblinded to avoid any potential bias.
What happened in the case of Cel-Sci, the company didn't get the data until the end of June, but the analysis was done by ICON in the six months before. Cel-Sci was not unblinded and during the period did not know what they were doing, allowing the analysis to meet all of the requirements for the use of this treatment option.
The minimum is over 210,000 people that qualify from a total of 890,000 people diagnosed with head and neck cancer worldwide annually. Approximately 210,000 people fall into the category of surgery plus radiation for their treatment of head and neck cancers.
Multikine Clinical Trial Safety & Efficacy
A major highlight of Cel-Sci's historic head and neck Phase 3 cancer trial for Multikine was that the study showed there were no safety issues.
When looking at the approvals of Keytruda, a major drug that failed its primary endpoint, yet was approved by FDA, the treatment arms were much smaller than Cel-Sci's 380 patients.
The initial approvals of Keytruda and Opdivo involved subgroup analyses, had a lesser number of people in the studies, had no survival data and had significant safety issues. A good number of people had to stop taking Keytruda because of toxicity and there were significant safety concerns. In nowhere, at any point in time was anyone ever concerned about these drugs coming to market because they are all for an unmet medical need, a key point to consider. Multikine also represents an unmet medical need.
Multikine Market Potential
Cel-Sci Corporation's Multikine could change the standard of cancer care in the future as we know it bringing with it tremendous market potential.
There is an unmet medical need of which Cel-Sci has created an orphan drug that demonstrated clear, 5-year survival benefits. Survival benefit is the gold standard of approval and that was showed in the ITT population, the intent to treat meaning to every patient in the study, even those who only took one day of Multikine or one day of radiation. Showing benefit in the ITT population is the most difficult.
Geert expanded on the market potential and unique case for head and neck cancers.
Multikine FDA Approval
Will Multikine Get Approved? Many cancer drugs have been approved without any survival benefit with safety issues. Many of the leading cancer drugs have significant safety issues. Multikine has 5-year survival benefit with no safety issues. The indication we are pursuing also represents an unmet medical need and Multikine is designated as an orphan drug by FDA for this indication. Both of those are usually extremely helpful in getting FDA approval.
Multikine Pre-BLA Meeting
No FDA approval begins without a pre-BLA meeting. A topic we were sure to ask Geert about which he also elaborated on the purpose and goal of the meeting as well.
The current Multikine team at Cel-Sci Corporation is amazing, but the time for growth is now.
Geert further elaborated on the capabilities for those who may be thinking, how can a little company bring this drug to market?
As we mentioned to Geert, the success of Multikine is not hinged on building something new upon approval and doing everything in-house to which he quickly corrected, "We actually already built the factory."
Multikine Expanded Production Facility
When asked about updates to the facility, Kersten elaborated that the company was waiting for the occupancy permit as well as expanded on dosage production capabilities.
Kersten also expanded on Cel-Sci's potential production capabilities of Multikine.
It's like none of this should have been possible for a little company, but it was and Cel-Sci has made it happen.
What's Ahead for Cel-Sci Corporation
Where does Cel-Sci go from here? Three decades of working towards a cure in a field focused on treatment instead of cures. Would positive results not change the way cancer research and treatment is done?
There's a lot of interest in Cel-Sci and their Multikine product. When you do something new and different it scares a lot of people. So the shorts on Wall Street that oppose what the company is doing are likely scared of change, scared of the unknown.
Now it is time for Cel-Sci Corporation to sit and wait, patiently. Just like they have been doing for months and years, decades before. Continuing to trust in what they believe and seek to find knowledge that can change humankind.
Peer reviewed medical coverage will be coming along with the ever ominous FDA meeting and approval process. While no one can predict the future, Kersten can remain confident in his work.
After the peer reviews and FDA approval, how many will be able to stand and say, we believe what you do. At BioTech Health X we believe Geert Kersten can and we look forward to watching and covering the developments of Cel-Sci Corporation in the coming months and years ahead.
But just like Geert told us, "The only way you're going to win here is by proving the critics wrong. We follow the data to help cancer patients."