Leader in redosable gene therapy Krystal Biotech, Inc. (NASDAQ: KRYS) announced today the United States Food and Drug Administration (FDA) accepted the company's Investigational New Drug (IND) application for the evaluation of KB407 in a cystic fibrosis (CF) clinical trial.
The company submitted their IND application on July 1st, 2022 to begin initiating the Phase 1 clinical trial of KB407. The company has now received notification from the FDA that it had accepted the IND, allowing for the start of Phase 1 clinical trials. The Company expects to begin a clinical trial in second half of 2022.
About Krystal Biotech's KB407
KB407 is an investigational redosable gene therapy that is a modified HSV-1 vector carrying two copies of the cystic fibrosis transmembrane conductance regulator (CFTR) gene to the respiratory cells in the lungs.
Through the delivery of two copies of the CFTR gene straight to airway epithelial cells when given via a nebulizer, the drug aims to correct the underlying cause of cystic fibrosis.
Treatment with KB407 has the potential to restore ion and water flow into and out of lung cells in patients regardless of their underlying genetic mutation correcting the lung manifestations of the disease by promoting full-length expression of normal CFTR protein in the lung.
KB407 Phase 1 Trial Overview
The Phase 1 clinical study will administer KB407 through nebulized administration in up to 20 cystic fibrosis patients.
The study will enroll three groups in sequence, starting with the lowest doses and working up to higher amounts. The primary endpoint of the trial will be the safety and tolerability of nebulized KB407.
The forced expiratory volume in one second (FEV1) will be measured before and after the study to determine changes in lung function.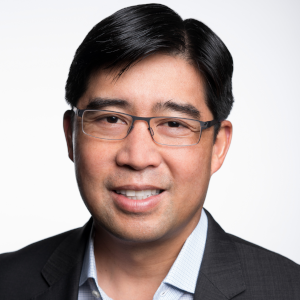 Krystal Biotech Senior Vice President of Clinical Development Hubert Chen, M.D. explained the trial in simplified terms stating the trial is, "designed to treat the root cause of the disease regardless of an individual patient's mutation by giving the body instructions to produce its own functional protein."
Cystic Fibrosis Overview
Cystic fibrosis is a rare, life-threatening disease. Sources including the Cystic Fibrosis Foundation indicate there are close to 40,000 children and adults living with cystic fibrosis in the US, and an estimated 105,000 people diagnosed with CF across 94 countries.
The disease is caused by mutations in the CFTR gene which codes for a protein that regulates the movement of salt and water in and out of cells. In patients with cystic fibrosis, this protein is defective causing a build-up of mucus in the lungs which leads to respiratory infections, inflammation, and eventual lung damage.
There is currently no cure for cystic fibrosis and patients typically have a life expectancy of around 40 years. However, with advances in treatments and therapies, patients are now living longer and healthier lives. According to the Cystic Fibrosis Foundation, the median age at death for patients with CF in the United States was 34.1 years in 2020.
CFTR modulators are beneficial for patients with certain CFTR alterations, yet they may still have breathing issues that need to be addressed. Importantly, around 10-15% of CF patients have genetic changes that aren't expected to respond to current treatments and don't qualify for any currently available disease-modifying therapies; these people represent a large unmet need.
About Krystal Biotech, Inc.
Krystal Biotech is a pivotal-stage gene therapy business that uses its unique redosable gene therapy platform and in-house production capacity to create life-changing medicines for persons with severe illnesses such as rare diseases of the skin, lungs, and other regions.
Dr. Chen of Krystal Biotech also expanded on what the new IND meant for Krystal Biotech stating, "This IND acceptance represents an important milestone for us as it allows us to demonstrate the power of our platform to deliver genes, beyond skin cells, to respiratory cells."